Our Mission
WTF – Winning The Fight is a non-profit, 501(c)(3) organization that provides drug education, support, and necessary resources to youth and families that suffer from the disease of addiction.
Our Motivation
WTF was developed after losing our son, Brett Morgan O'Keefe, to an accidental drug overdose. He fought and lost. We choose to be a part of Winning, not losing. Brett was well known for using the "WTF" in a loving and kidding manner. So, we used the initials and changed the meaning to something positive.
There is a resurgence in drug addiction all over America that is coming back in a very real way. Most of the time it starts with prescription pills, but quickly leads to more extreme drugs. People that are affected by this are not psychologically disturbed, junkies or criminals, but normal kids that come from very normal families. The Center for Disease Control declared that in 2020, 87,200 people died from drug overdoses.  (Sept 2019 – Sept. 2020)  That is one person every 6.03 minutes.
Our goal is to educate. Most families do not educate themselves to the destruction of addiction until it happens to them and then it becomes necessary. They make drug use a moral issue when it is not. Our goal is to help parents realize that this can happen to normal families. This is happening in areas all over America. If no one speaks out, we cannot change the stigma and the judgment.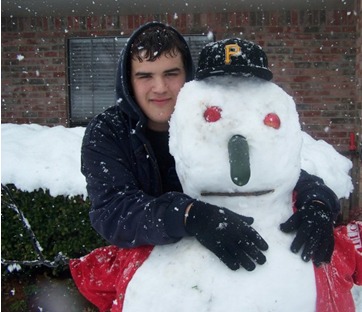 Brett Morgan O'Keefe
January 28, 1992 – March 20, 2010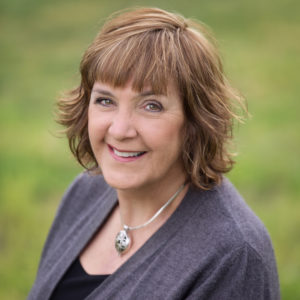 Kathy O'Keefe
Executive Director
Kathy holds a Bachelor of Fine Arts from Harrington Institute in Chicago, IL. and has worked in Sales and Marketing for 35 years. She has served many positions on the Boards of Business and Professional Women (BPW), American Business Women's Association (ABWA) and American University Women's Association (AUWA). She has done television, newspaper and radio interviews with WBAP, Fox News, Fishbowl Radio, Cross Timbers Gazette, Dallas Morning News and the Ft. Worth Star Telegram.  Kathy received the Flower Mound, Outstanding Citizen Award of 2016.  She and her husband of 29 years, raised both their boys in Flower Mound, TX.
(Term 12/2021)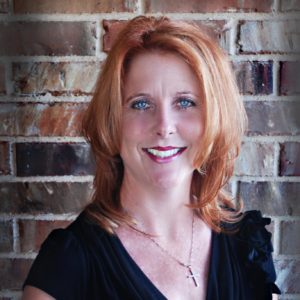 Kathy Duke
President
Kathy is a 1986 graduate of Lewisville High School.  She has lived in Highland Village, TX since 1972.  She has a Bachelor of Social Work from UNT.   She joined Century Insurance Flower Mound office March, 2012,  specializing in Business Insurance.
Kathy has 2 children- Jessica and Daniel.  She served on the LISD School Board for 9 years. She currently serves as the Past President on the Communities in Schools of North Texas board.
Kathy has a passion for helping children.  She and her son are Type 1 diabetics.  She enjoys time with family and friends, cooking, gardening and being outdoors.
(Term 5/2021)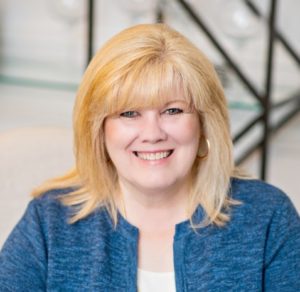 Stacy Marks
President Elect
Stacy holds both a Bachelor of Science in Elementary and Early Childhood Education from Brigham Young University, and a master's degree in Elementary Education from Walden University. Stacy retired from her teaching career in 2016, where she spent 35 years.  She now works as the Administrative Director for Jay Marks Real Estate and recently became a licensed realtor.
Stacy raised her two daughters in Flower Mound, where she still resides with her husband, Jay. She looks forward to using her background as an educator to bring hope to families and children by helping them gain the tools they need to overcome their battles with addiction. Stacy is an avid genealogist who, in her free time, can be found either furthering her genealogy research or reading a good book. She is grateful for this opportunity to give back to her community.
(Term 12/2022)

Cassandra Forest
Secretary
Cassandra earned a Bachelor of Science in Business Management from Oklahoma State University where she graduated with honors in December 2008. She went on to earn her MBA in Marketing from the University of North Texas in 2013 and began her career in marketing after a quick four-year stint as the ultimate Starbucks barista. Since 2013, Cassandra has worked in various aspects of the marketing field, from real estate to the hotel industry, and is currently the Brand Marketing Manager at RAVE Restaurant Group. As one of the youngest people to be appointed to a town board or commission, Cassandra served as the Treasurer of the Community Development Corporation for the Town of Flower Mound for six years. She is proud to serve her community and Winning The Fight by working to help make a difference in this world.
In her spare time, Cassandra enjoys traveling the world with her sister Courtney, cheering on her OSU Cowboys, and spending as much time outside as possible. Born and raised in Michigan, Cassandra has called Flower Mound, TX home since 2000.
(Term 1/2023)

Michael Hall
Treasurer
Michael is a graduate of Southern Methodist University and has worked in the enterprise software and high-tech industry for 30 years.   During this time, he has focused on building  co-development partnerships and strategic alliances with top global Management Consulting firms.
Michael brings the experience of a son who battled addiction for 4 years, nearly died from two overdoses, and has been sober since 2011 . He and his wife, Jackie, currently live in Highland Village, TX.
(Term 6/2019)

Janie French
Member at Large #1
Janie is a native Hoosier and has worked in the DFW commercial real estate industry for 30 years. Currently the VP of Business Development for SRS Real Estate Partners, she focuses on new business, marketing, and industry research. Her passion for helping others affected by the disease of addiction comes from her experience within her own family.   Janie also volunteers for Allies in Service, a non-profit organization providing support to veterans, founded by Vietnam Veteran and former Dallas Cowboys quarterback, Roger Staubach. In her spare time, Janie enjoys reading, knitting and watching sports of any kind. She and her husband, Michael, live in Carrollton, Texas.
(Term 11/2021)

Missy Distel
Member at Large #2
Missy earned a Bachelor of Arts in Journalism at Texas A&M University where she graduated with honors in May 2000. She began her career in the media department of Rapp Media – Dallas as an Assistant Media Planner.   Since 2013, Missy has worked in the treatment field and currently is the Professional Relations Officer at Origins Recovery Centers.  Missy's primary responsibility is to connect with the community of behavioral health professionals in Denton County, Tarrant County & West Texas.  She is proud to serve as a board member of Wellness Association of Flower Mound, which she co-founded, and Winning The Fight. Missy, her husband Zach & their two boys have lived in Flower Mound since 2003.
(Term 6/2022)

Joe Roach
Member at Large #3
Joe holds a bachelor's degree from North Texas State University and worked in the insurance business. He joined a partnership with others, which became what is known today as Marsh & McLennan Agency in Dallas.  He eventually formed and ran a mutual workers compensation insurance company, Signal Mutual Insurance Association, which involved extensive travel across the USA, Bermuda and the UK.  He still visits friends that he met during those travels.
Joe moved to Flower Mound in 1982 and has been a pillar of the community since settling in.  Joe retired on December 31, 2016, and is thoroughly enjoying his life with his wife, Metta and his 3 children, Becky, Jenny and Jody, and his grandchildren.
(Term 12/2022)

Mark DeWitt
Member at Large #4
Mark DeWitt is a Vice President in the Dallas office's Property Casualty Department of Holmes Murphy. He's responsible for ensuring all clients receive the best possible experience when working with the company
Mark graduated from Friends University in Kansas with a bachelor's degree in Business Administration and a Minor in Sociology.
Active in the industry, Mark is a member of the American Subcontractors Association, TEXO (Texas Association of General Contractors [AGC]), Oklahoma AGC, Kansas AGC, and the Regional Hispanic Contractors Association. He is also on the AGC Government Affairs Committee. Additionally, Mark is involved in associations, such as High Adventure Treks for Dads and Daughters, Winning the Fight Against Drugs, the NRA, and Ducks Unlimited. Mark is married with two grown children.
(Term 1/2022)

Crystal Godsey
Member at Large #5

Crystal grew up in a small West Texas town south of Lubbock.  After graduating High School, she attended Texas Tech University and later worked in the Civil Engineering Department.
In 2001, she and her family moved to Flower Mound where she became involved with PTA. Crystal has served on multiple executive boards in the Lewisville Independent School District including Lewisville ISD Council of PTA's, and Booster Clubs.  During this time, she also taught board training for LISD's PTA's and Booster Clubs.  Crystal was awarded the Texas Lifetime Achievement Award and the Extended Service Award for her contributions and dedication.
Crystal loves to volunteer her time and help others.  Winning the Fight has helped her tremendously and want others to know that there is help for parents and loved ones of addicts, alcoholics, and mental health issues.
She and her husband, Keith, of 27 years, reside in Flower Mound where they raised their 2 children.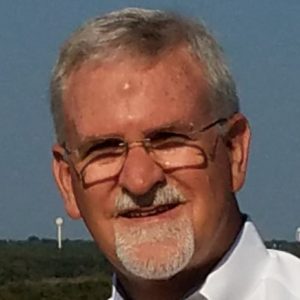 Chris Robinson
Member at Large #6
Chris graduated from Texas A&M University in 1982 with a Degree in Construction Sciences. He worked in the field of construction for 35 years serving in leadership and executive roles and served on several industry committees. Feeling called into the field of professional counseling, he chose to retire from the construction industry after he had earned his M.A. in Counseling and Marriage & Family Therapy from LeTourneau University in 2016.  Chris now provides counseling services in both Flower Mound and at Rockhill Counseling in Aubrey. He works with couples and individuals of all ages who deal with issues ranging from addictions to relational problems and from grief to trauma recovery.
Chris and his wife have lived in the Flower Mound area since 1997.  They have two adult daughters, both of whom graduated from Marcus High School, went on to college and have returned to live in Denton and Dallas. Both Chris and his wife have been active members of Trietsch Memorial United Methodist Church since moving to the area.
(Term 1/2022)