Our Mission
WTF – Winning The Fight is a non-profit, 501(c)(3) organization that provides drug education, support, and necessary resources to youth and families that suffer from the disease of addiction.
Our Motivation
We developed WTF after losing our son, Brett Morgan O'Keefe, to an accidental drug overdose. We choose to be a part of Winning, not losing. Brett was well known for saying "WTF" in a loving manner, so we used the initials and changed the meaning to something positive.
There is a resurgence in drug addiction all over America. Most of the time, it starts with prescription pills but quickly leads to more extreme drugs. People that are affected by this are not psychologically disturbed, junkies, or criminals, but normal kids that come from very normal families. The Center for Disease Control declared that in 2020, 87,200 people died from drug overdoses (Sept 2019 – Sept 2020). That is one person every 6.03 minutes. If no one speaks out, we cannot change the stigma and judgment.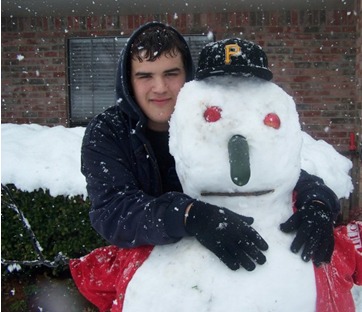 Brett Morgan O'Keefe
January 28, 1992 – March 20, 2010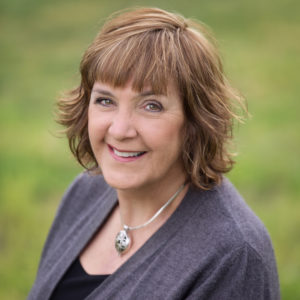 Kathy O'Keefe
Executive Director
Kathy holds a Bachelor of Fine Arts from Harrington Institute in Chicago, IL. and has worked in Sales and Marketing for 35 years. She has served many positions on the Boards of Business and Professional Women (BPW), American Business Women's Association (ABWA) and American University Women's Association (AUWA). She has done television, newspaper and radio interviews with WBAP, Fox News, Fishbowl Radio, Cross Timbers Gazette, Dallas Morning News and the Ft. Worth Star Telegram.  Kathy received the Flower Mound, Outstanding Citizen Award of 2016.  She and her husband of 29 years, raised both their boys in Flower Mound, TX.
(Term 12/2024)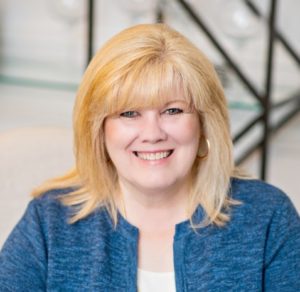 Stacy Marks
President
Stacy holds both a Bachelor of Science in Elementary and Early Childhood Education from Brigham Young University, and a master's degree in Elementary Education from Walden University. Stacy retired from her teaching career in 2016, where she spent 35 years.  She now works as the Administrative Director for Jay Marks Real Estate and recently became a licensed realtor.
Stacy raised her two daughters in Flower Mound, where she still resides with her husband, Jay. She looks forward to using her background as an educator to bring hope to families and children by helping them gain the tools they need to overcome their battles with addiction. Stacy is an avid genealogist who, in her free time, can be found either furthering her genealogy research or reading a good book. She is grateful for this opportunity to give back to her community.
(Term 12/2022)

Michael Hall
President Elect
Michael is a graduate of Southern Methodist University and has worked in the enterprise software and high-tech industry for 30 years. During this time, he has focused on building  co-development partnerships and strategic alliances with top global Management Consulting firms.
Michael brings the experience of a son who battled addiction for 4 years, nearly died from two overdoses, and has been sober since 2011 . He and his wife, Jackie, currently live in Highland Village, TX.
(Term 6/2022)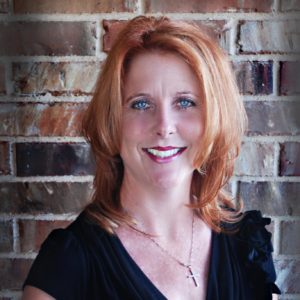 Kathy Duke
Interim Secretary, Past President
Kathy is a 1986 graduate of Lewisville High School.  She has lived in Highland Village, TX since 1972.  She has a Bachelor of Social Work from UNT.   She joined Century Insurance Flower Mound office March, 2012,  specializing in Business Insurance.
Kathy has 2 children- Jessica and Daniel.  She served on the LISD School Board for 9 years. She currently serves as the Past President on the Communities in Schools of North Texas board.
Kathy has a passion for helping children.  She and her son are Type 1 diabetics.  She enjoys time with family and friends, cooking, gardening and being outdoors.
(Term 5/2024)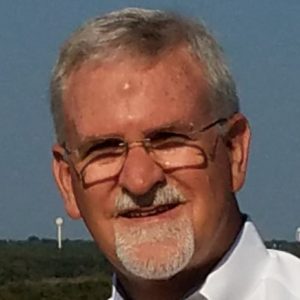 Chris Robinson
Treasurer
Chris graduated from Texas A&M University in 1982 with a Degree in Construction Sciences. He worked in the field of construction for 35 years serving in leadership and executive roles and served on several industry committees. Feeling called into the field of professional counseling, he chose to retire from the construction industry after he had earned his M.A. in Counseling and Marriage & Family Therapy from LeTourneau University in 2016.  Chris now provides counseling services in both Flower Mound and at Rockhill Counseling in Aubrey. He works with couples and individuals of all ages who deal with issues ranging from addictions to relational problems and from grief to trauma recovery.
Chris and his wife have lived in the Flower Mound area since 1997.  They have two adult daughters, both of whom graduated from Marcus High School, went on to college and have returned to live in Denton and Dallas. Both Chris and his wife have been active members of Trietsch Memorial United Methodist Church since moving to the area.
(Term 1/2023)

David A. Johnson
Member at Large #1
David is originally from the Midwest and is a 26-year resident of Flower Mound. He has a 33-year career in finance and banking, is married, and has two adult children.
David has been involved in Flower Mound for more than 20 years in several capacities, including community and charity-based activities. Some of those include Habitat for Humanity of Denton County, Flower Mound Planning & Zoning, United Way of Denton County, Cross Timbers Rotary Club, Wellington HOA Board, Cross Timbers YMCA Board, Flower Mound Summit Club, LISD Facilities, Flower Mound Chamber of Commerce Leadership graduate, and more.
"I enjoy giving back to my community with my time, philanthropy and ideas. I believe it is important to give back, change lives, and leave a legacy. My non-profit work helps me meet new people, learn about different facets of our society, and share my business acumen."
(Term 9/2024)

Missy Distel
Member at Large #2
Missy earned a Bachelor of Arts in Journalism at Texas A&M University where she graduated with honors in May 2000. She began her career in the media department of Rapp Media – Dallas as an Assistant Media Planner.   Since 2013, Missy has worked in the treatment field and currently is the Professional Relations Officer at Origins Recovery Centers.  Missy's primary responsibility is to connect with the community of behavioral health professionals in Denton County, Tarrant County & West Texas.  She is proud to serve as a board member of Wellness Association of Flower Mound, which she co-founded, and Winning The Fight. Missy, her husband Zach & their two boys have lived in Flower Mound since 2003.
(Term 6/2022)

Joe Roach
Member at Large #3
Joe holds a bachelor's degree from North Texas State University and worked in the insurance business. He joined a partnership with others, which became what is known today as Marsh & McLennan Agency in Dallas.  He eventually formed and ran a mutual workers compensation insurance company, Signal Mutual Insurance Association, which involved extensive travel across the USA, Bermuda and the UK.  He still visits friends that he met during those travels.
Joe moved to Flower Mound in 1982 and has been a pillar of the community since settling in.  Joe retired on December 31, 2016, and is thoroughly enjoying his life with his wife, Metta and his 3 children, Becky, Jenny and Jody, and his grandchildren.
(Term 12/2022)

Mark DeWitt
Member at Large #4
Mark DeWitt is a Vice President in the Dallas office's Property Casualty Department of Holmes Murphy. He's responsible for ensuring all clients receive the best possible experience when working with the company
Mark graduated from Friends University in Kansas with a bachelor's degree in Business Administration and a Minor in Sociology.
Active in the industry, Mark is a member of the American Subcontractors Association, TEXO (Texas Association of General Contractors [AGC]), Oklahoma AGC, Kansas AGC, and the Regional Hispanic Contractors Association. He is also on the AGC Government Affairs Committee. Additionally, Mark is involved in associations, such as High Adventure Treks for Dads and Daughters, Winning the Fight Against Drugs, the NRA, and Ducks Unlimited. Mark is married with two grown children.
(Term 1/2022)

Mike Donnelly
Member at Large #5
Mike Donnelly is originally from Middle Tennessee. He was a resident of Flower Mound for six years and he and his family have called Double Oak home since 2002.
Mike was recognized by the council and residents of Double Oak in 2003 for his dedicated service of promoting safety for children. He was first elected to the town council in 2004 where he served multiple terms, including, eleven years as mayor. Mike is well known as an avid supporter of fire and law enforcement departments.
He is a member of the Cross Timbers Rotary Club, Flower Mound Chamber of Commerce and Denton County Republican Party. He and his family are known for their philanthropy and support of non-profits.
Mike has been employed in the aviation industry for more than thirty-three years. He and his wife, Treva, have one daughter, Elizabeth.
(Term 10/2024)

Traci Henegar
Member at Large #6

A native of California, Traci has been a Denton County, TX resident since marrying her husband Jim in 1995, spending 18 years in Flower Mound before moving to Lantana in 2013 where she lives now.  Traci holds a Bachelor's degree in Communications from California Polytechnic State University at San Luis Obispo, and currently is a Masters of Addiction Counseling student at Texas Tech University.  She spent ten years in the corporate training and development field, ten years as Worship Coordinator at Trietsch Memorial United Methodist Church, and has been an active residential real estate agent serving North Texas since 2013.
Traci's passionate commitment to supporting and advocating for teenagers and young adults that battle substance use disorder stemmed from her experience walking alongside her oldest child Davis's ten year journey with the disease.  During that time, she and Davis helped their alma mater Cal Poly develop the first Collegiate Recovery Community program in the California State University system, Mustangs for Recovery, and together they spoke to many young people and their support systems and communities about substance use and recovery.  Tragically, Davis died in August of 2021 from an accidental overdose following 4 years of sobriety.  The Henegar family remains devoted to advancing awareness, fighting stigma, and supporting research into the disease of addiction to honor and continue Davis's amazing life and legacy, and Traci welcomes the opportunity to compassionately and transparently serve their community through involvement with Winning The Fight. (Term 10/2025)

Tina Pinotti
Member at Large #7
Tina was born and raised in Southern California. Her greatest accomplishment has been being a mother to  four children and now enjoys being Gigi.  Tina moved to Texas in January 2016 with the corporate relocation of Toyota's headquarters and has been executive assistant to the CFO of Toyota Financial Services for 6 years.  Through Toyota she has supported and volunteered with many local groups – Meals on Wheels, Samaritan Inn Inc., SPCA of Texas, Children's Health Plano, North Texas Food Bank, Boys & Girls Club, etc.  In 2020, during the pandemic, she was afforded the opportunity to participate in a senior pen pal program, where she built a lovely relationship with a 98-year-old, Pearl Harbor survivor.
Tina's main interests are to enjoy a peaceful life with her husband, Ron, and three dogs in McKinney and to spend time with precious family and friends any time she can get.
After the deaths of her stepdaughter, Krista, in 2015 and son, Ryan, in 2018 – both related to drugs and addiction – her main goal in life is to help bring awareness to and assist in preventing addiction. She is eager to share her story in the hopes of preventing this from happening to more families and hopefully saving lives.
(Term 12/2024)